WELCOME TO VIPASSANA IN BRAZIL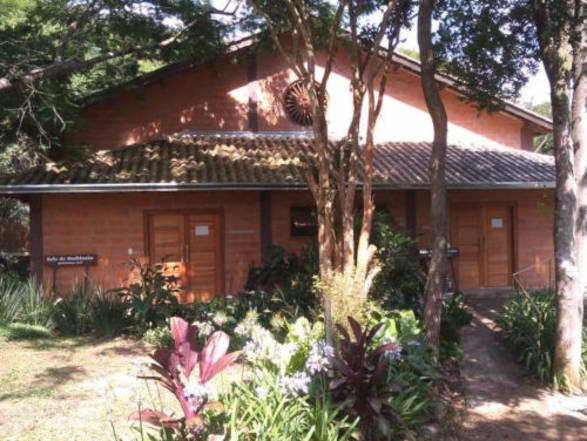 What is Vipassana Meditation?
Vipassana, which means to see things as they really are, is one of India's most ancient techniques of meditation. It was taught more than 2500 years ago as a universal remedy for universal ills, i.e., an Art of Living. For those who are not familiar with Vipassana Meditation, a list of Questions & Answers is available or watch the video for a introduction by the principal teacher, Mr. Goenka.
How to learn it?
The technique of Vipassana Meditation is taught at ten-day residential courses during which participants learn the basics of the method, and practice sufficiently to experience its beneficial results.
There are no charges for the courses, not even to cover the cost of food and accommodation. All expenses are met by donations from those who have completed a course, experienced the benefits of Vipassana, and wish to give others the opportunity to also benefit.
If you wish to take a course, read the Code of Discipline first, and then choose a centre and check the course schedule. No previous experience of meditation is required.
Where to learn?
There are for Vipassana meditation centres in Brasil: Dhamma Bhassara in Northeast Region, Bahia, Dhamma Sarana (São Paulo) and Dhamma Santi (Rio de Janeiro) in Southeast Region and Dhamma Uyyana in Central West Region, Pirenópolis. Courses are available throughout the year. Further information can be found on the pages of each centre; For information about courses at many other centres and temporary sites throughout the world, please visit International Vipassana Website.