WELCOME TO VIPASSANA IN BRAZIL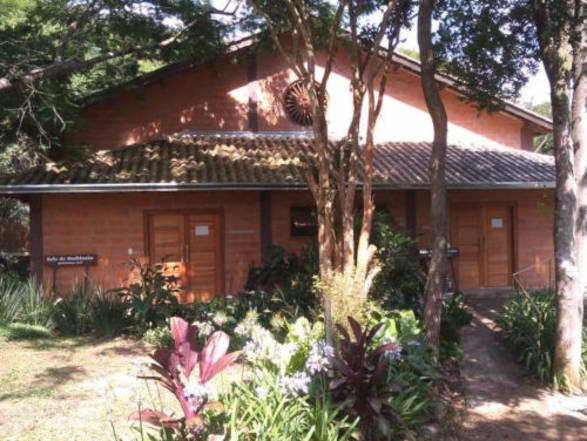 What is Vipassana Meditation? Vipassana, which means 'to see things as they really are', is one of India's most ancient techniques of meditation. It is a universal remedy for universal ills, an Art of Living. View an Introduction to Vipassana by the principal teacher, Mr. S.N. Goenka or read the About Vipassana page.
Where is it lerned? Courses are organized at the centers Dhamma Santi and Dhamma Sarana and also in non-centers around the country. There are numerous other Centres throughout the world.
Course finances. Each student who attends a Vipassana course is given this gift by a previous student. There is no charge for either the teaching, or for room and board. All Vipassana courses worldwide are run on a strictly voluntary donation basis. At the end of your course, if you have benefited from the experience, you are welcome to donate for the coming course, according to your volition and your means.
The first Vipassana course in Brasil was held in 1994, until then at rented sites. Currently in Brazil there are 2 Vipassana Centers, Dhamma Santi (Rio de Janeiro) and Dhamma Sarana (São Paulo) plus two more centres under construction the Dhamma Bhassara (Bahia) and Dhamma Uyyuana (Perinópolis, Planalto Central). Besides these, there are several other places around the country that are taking Vipassana courses.